Who is to blame? Governor Herbert is now saying its the Army Corp of Engineers….. interesting https://youtu.be/5ck0KMuOC50
Page 76-78 Army Corp of Engineers declined to be part of the process as those in charge said there would be little to any impact to those downstream. This conflicts with the above statement by Governor Herbert blaming Army Corp of Engineers. NRCS_Tibble_Fork_Final_Plan_EA_January_2015_total_package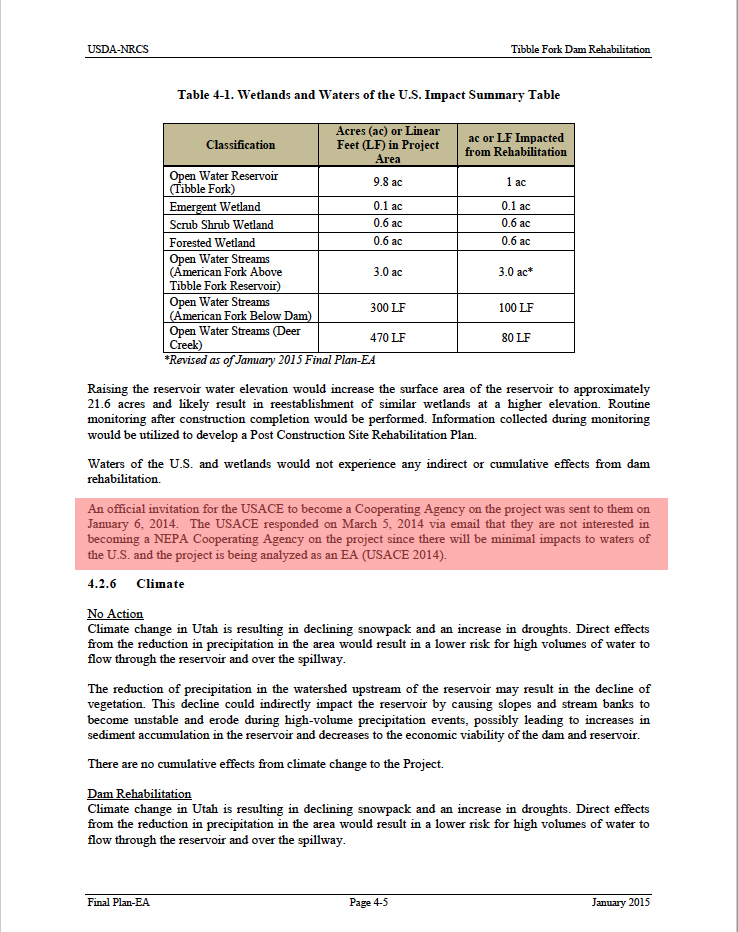 Take the questionaire about when you were using AF River water for irrigation
What days, times were you using AF River water for irrigation?
Mayor Hadfield of American Fork outlined concerns that development up AF Canyon might incur to those downstream. The bad actor has been the irrigation company, and problems upstream have not yet been remediated. Heavy metals still flow into Tibble Fork, but if you read what the mayor wrote, you can see the challenges ahead. Mayor Hadfield Letter of Concern to Utah County Commissioners 6 months prior to Tibble Disaster
Gardening facts. Kids play area facts. https://web.extension.illinois.edu/bdo/downloads/24293.pdf

Tibble-Fork-Screening-Analysis-1 Utah DEQ report leaves out values that show human screen value exceedences.. ie.. lead in backyards, children's play areas. Why so? DEQ?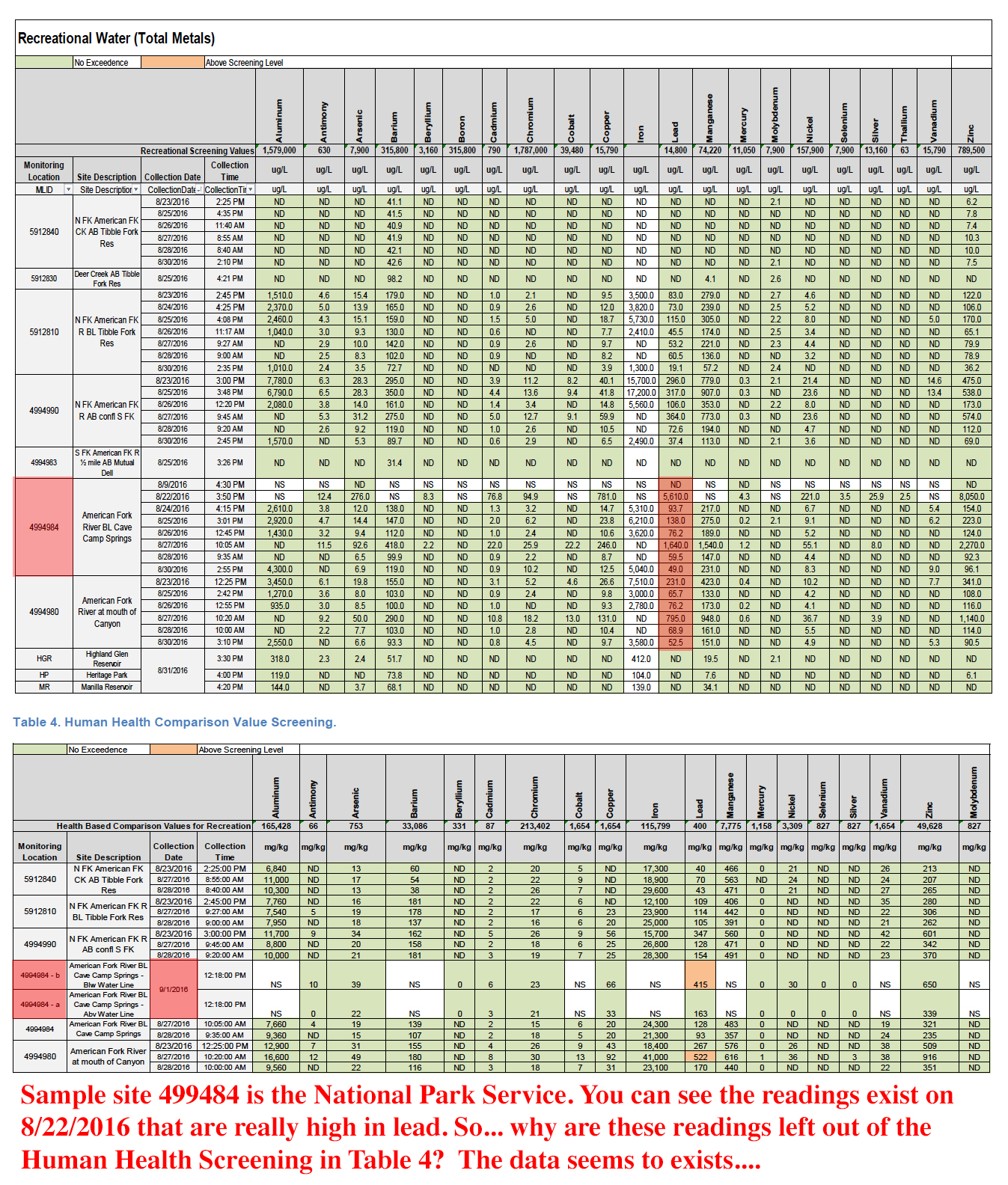 Conveniently left out of the Human Health Screening Chart above is lead / other metals sampled 7 times by Timpanogos Monument – Nation Park Service
Aug 22nd 3:50pm
Aug 24th 4:15pm
Aug 25th 3:01pm
Aug 26th 12:45pm
Aug 27th 10:05am
Aug 28th 9:35am
Aug 30th 2:55pm
How would this data help those downstream understand better the nature of the disaster?
Why is it absent the report?
——-
Google Doc Version here:  https://docs.google.com/document/d/1mHLL8n-ma0ZBqPmGfy1tc3zwQoue_pNnant9zF1Xkd8/edit?usp=sharing
To Download the PDF  click here- Tibble Fork vs Gold King- Which was worse? –
To download the PDF of lab report on heavy metals in sediment click here 16H1293 Final with extras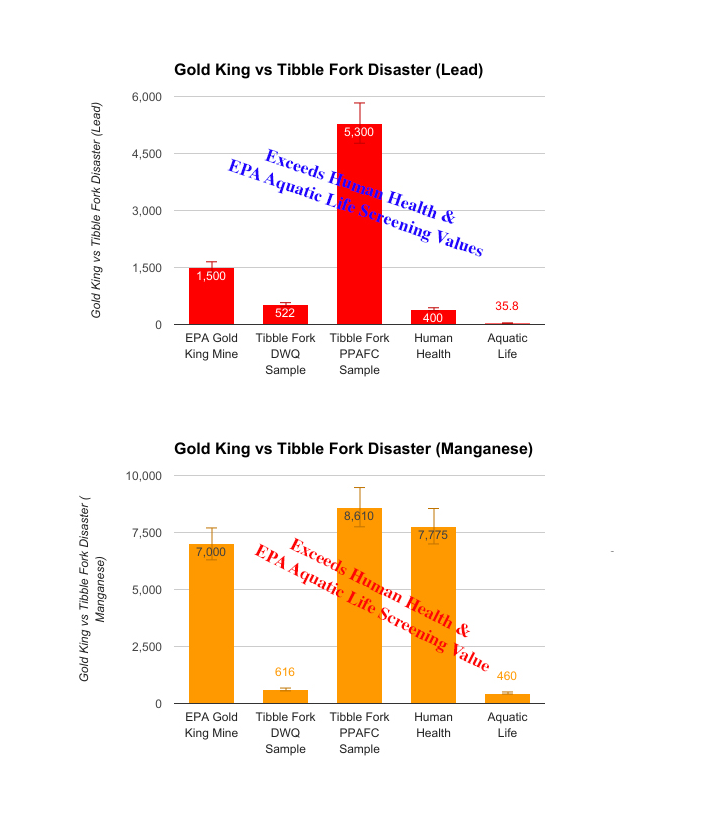 Cedar Hills appears to have watered until Aug 27th 2016 with AF River water. One email suggested a concern this could be a HazMat response issue. Read below.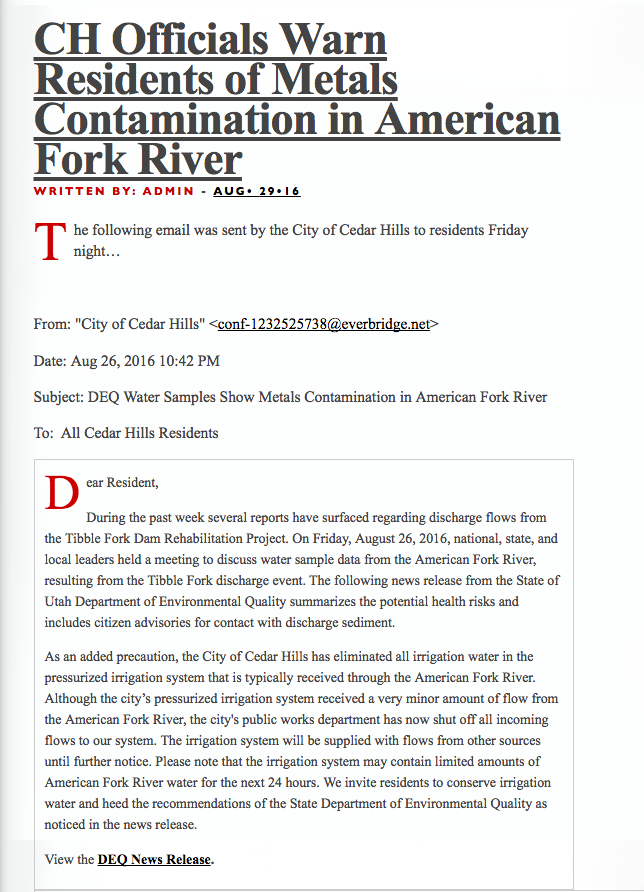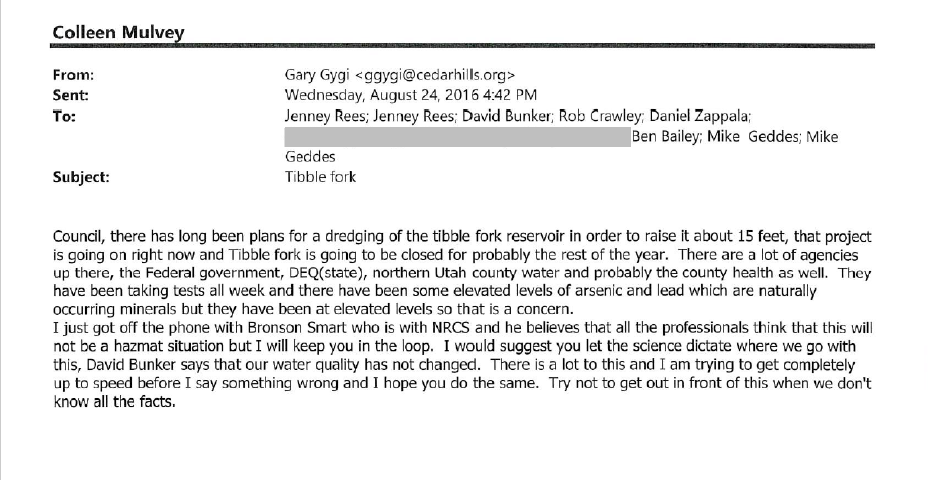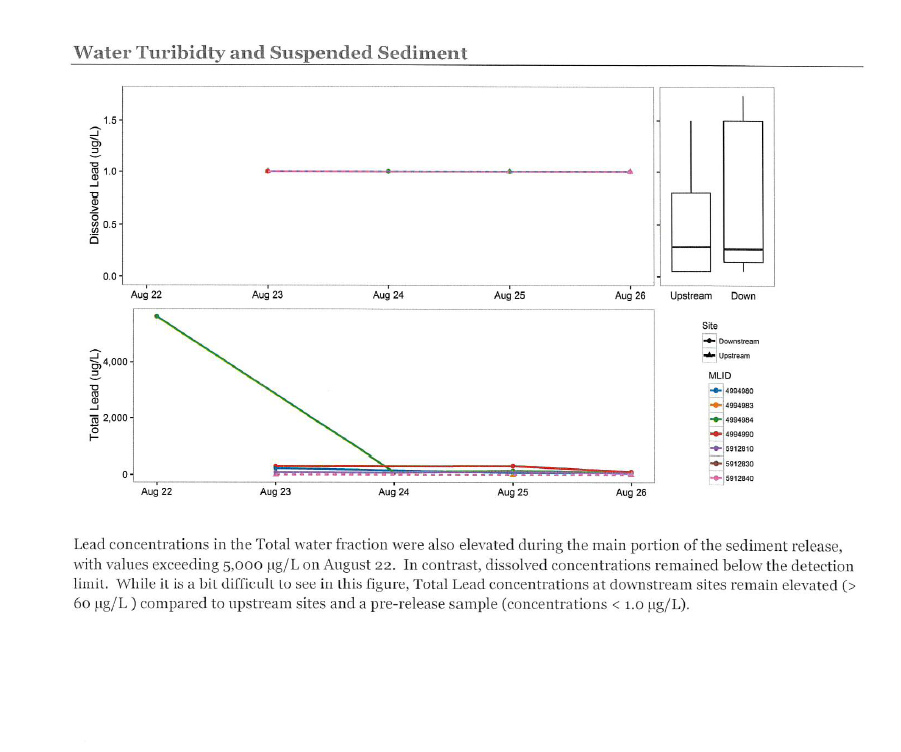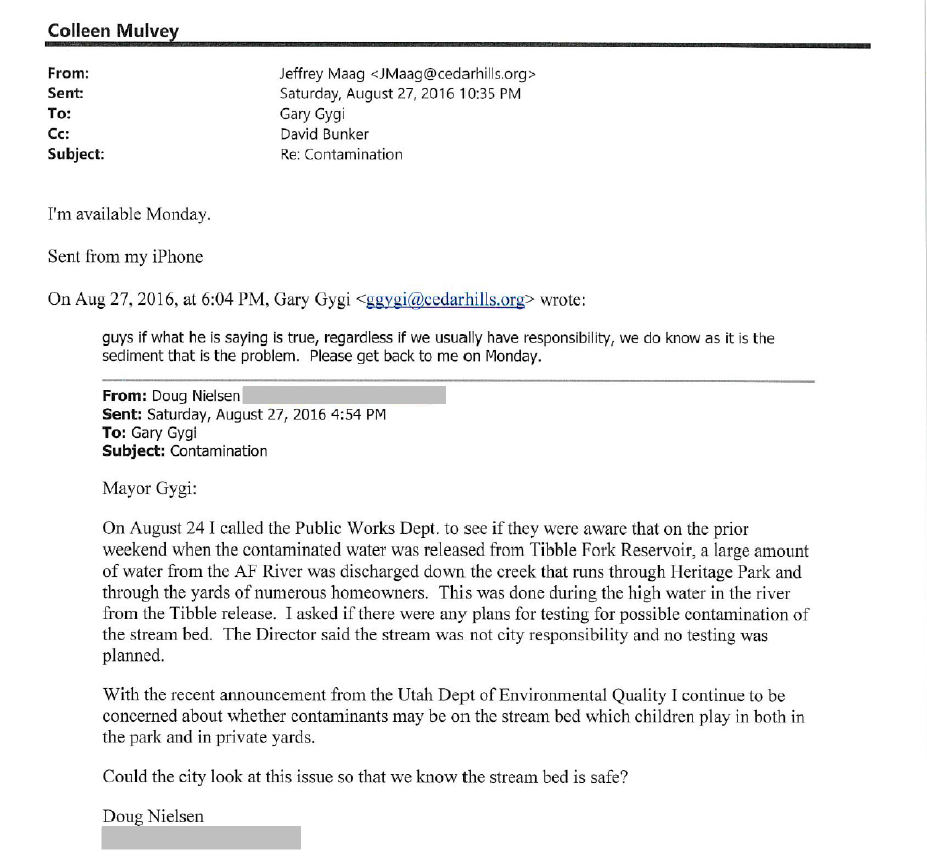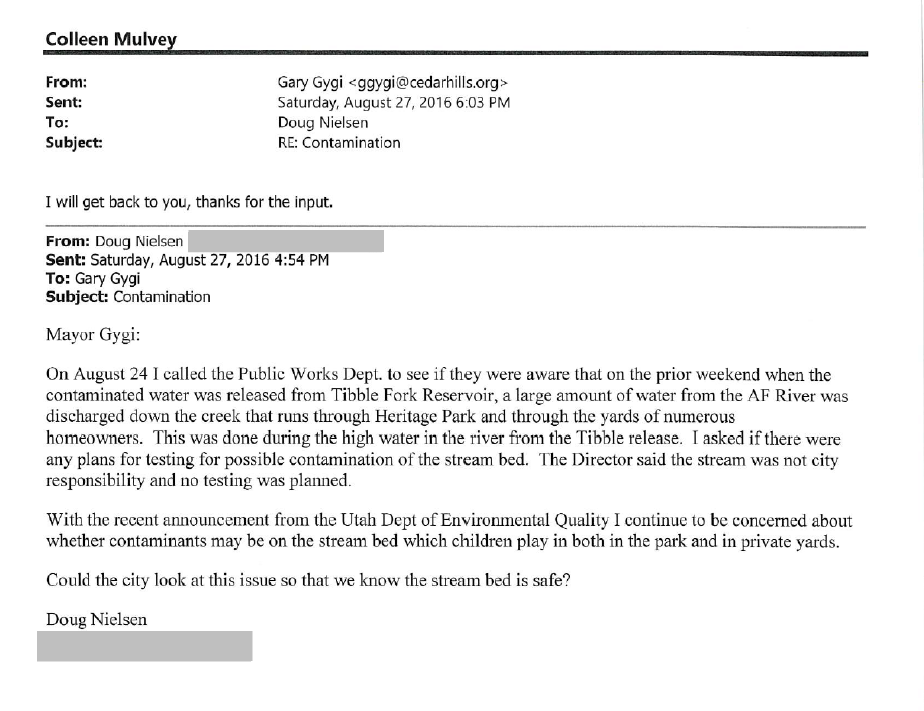 DEQ report leaves out damning data that totally changes their narrative and if PPAFC samples are included in the report, public health could be more fully protected – failure to include what is known, puts health of little children potentially at risk in their own backyards. Tibble-Fork-Screening-Analysis-1