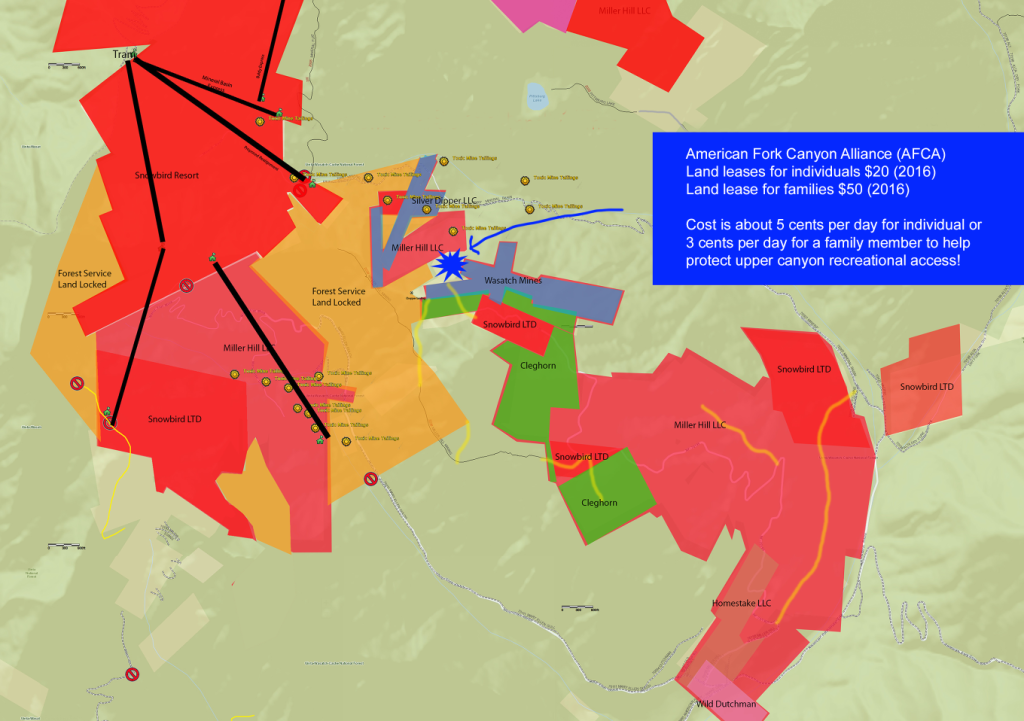 Take SR92 (American Fork) to SR 144 which turns to FR085.  From there you have three main options.  You could take a left at FR111 (Mary Ellen Gulch) and go about 3/4 of the way up and then hike to the property up on the ridge.  A second option would be to take FS085 further up canyon to where FR007 splits off and goes up Mineral Basin.  A third option that would get closest via road and also to the nearest elevation would be to go up Miller Hill by taking FR085 to FR111 and then making a left on FR596 onto Miller Hill.  This 4X4 road climbs through aspen and pine forests and ultimately ends very close to the ridgeline where the property is.
All of these roads are accessible via high clearance 4X4 or ATV / moto or horseback.  Two wheel drive or cars would not be able to pass over these roads.
Note that the proposed Snowbird closure in any of these scenarios would be problematic for us as owners who want to use the property in all seasons.
If by check, please send check to Stephen Shelley C.P.A. 
15 N 100 E, American Fork, UT 84003
$50.00 for family pass
$20.00 for individual pass