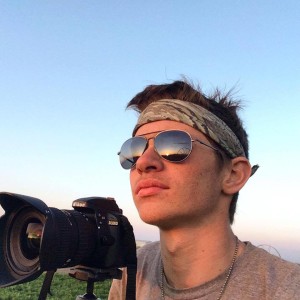 My name is Tanner Maxwell. I was born and raised here in Utah. I have not lived much of my life yet in the way of years, but I just graduated high school (Class of 2015) making me the youngest on the team!
Most of my interests include: Hiking, peak bagging, camping, backpacking, Photography, target shooting, fishing, ham radio, and automotives. My two main hobbies are Peak bagging/hiking and Photography combined, and one of my favorite places to do these is American Fork Canyon! I first fell in love with its beauty when I joined some co-workers on a couple fishing trips, it escalated from there! My second backpacking adventure took me to Silver Lake, what a beautiful spot!
Throughout 2014-2015 I've clocked 81 miles of hiking from this canyon, taking me to such places as Box Elder peak, Red Baldy, Silver and Silver Glance lakes, AF twin peaks, and Mill Canyon peak! It is indeed one of Utahs and the Wasatchs last unspoiled canyons, a place of recreation for relaxation for all!
It is my goal and hope to stop and spread the word about any commercial efforts to take this canyon from us! I want to ensure that it's still there how it is, or even better for my future posterity to enjoy! There are many resources and ways you can help so we can enjoy this canyon for generations to come!
Join the cause!
– Tanner