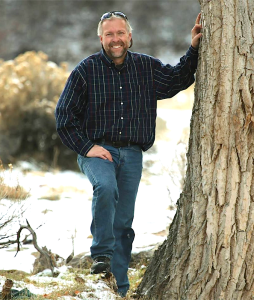 I have been a resident of Utah County for over half a century and during this time have seen commercial interests overrun some of my cherished places in the name of "progress".
Several weeks ago while reading an obscure news article which mentioned a woman named Karen and her concerns for American Fork Canyon, a howitzer and possible invasion by Snowbird I first thought.. "Oh how sad, another canyon under attack ".. and I set that aside in my mind. A few hours later the issue resurfaced in my mind and I wondered what I might do to make a difference. I spent a few minutes, created a FB page, contacted my friend Willie, contacted Karen and together we started a letter campaign to write the forest ranger about a proposed howitzer in the canyon. We invited other good people to join with us in our efforts to make a difference. Good people have joined this project which has taken on a life of its own.
The interest in our FB group [Protect and Preserve American Fork Canyon ] took off, amassing several thousand concerned citizens in 10 days. There were a few mistakes in the news article that resulted in concerned citizens rallying in 48 hours to share fears about allowing a howitzer in Mineral Basin. We found no public legal notices published, but we did get a few dozen letters delivered to the Forest service, some requesting public hearings and due process / open meetings. There was apparently an open house April 16th in Cedar Hills, but again, no public notice and only a few people attended. Public comment periods for the Mountain Accord process in SLC have ended and Utah County citizens are just now learning of this. Citizens in Utah County deserve open meetings and discussions as have been held in SLC. We have not received the same level of treatment and openness as our neighbors to the north. We expect nothing less as the AFCVisioning process rolls out.
As a group, we are still in the dark as to what the real intentions of commercial interests are and why those who sought $500k in public funding for a Gondola study in American Fork Canyon. The more we learn, the deeper the concerns. We have not been perfect in our research, but center to all of this is our love for Protecting and Preserving American Fork Canyon. We have invited the experts or those in charge of AFCVision to participate in our FB group to help things stay factually correct as well as to tell the backstory of how Snowbird was first granted re-zoning permission with the stipulation they would not have lower AF Canyon access.  We hope for transparency and candor, citizens deserve nothing less.
A river guide with decades of experience in the Grand Canyon, Cataract Canyon, Westwater Canyon and Desolation Canyons I do have a passion for keeping the "wild" in wilderness. Truly American Fork Canyon is one of the most unique places in the Wasatch Mountains, which I like to now refer to as the "Crown Jewel of the Wasatch".
From my perspective American Fork canyon is being loved to death in a very narrow swath. The real beauty of this place is the lack of commercialism and unfettered skylines. If I want to ski, I have 8 resorts to chose from- an hour from my house. If I want to zip line I have a half dozen options as well. If I want to shop in a resort town or have a weekend away at a hotel, or condo, the resorts offer this and more. If I want a quiet place as many do, I would hope that these 8 resorts would recognize the importance of a buffer zone, a quiet and sacred place that we should keep pristine. Is this any different that Muir Woods, the Grand Canyon… I suggest AF Canyon, Tibble Fork, Granite Flats has the same significance and is worthy of our attention and preservation. Those with commercial interests have their places to develop. Those who have large land holdings within the canyon should recognize they have a great opportunity to help be a steward to protect and not develop this masterpiece, to develop it would be to ruin it.
As father to 4 children, I've tried to instill in my children a love and respect for our beautiful world and an understanding of our stewardship to not love her to death. Sometimes its best to leave wild places to be attended to by Mother Nature. I've seen Mother Nature protect the Grand Canyon for 3 decades, she is the best steward of our lands if we can keep man's hand out of her pocket."
Drive off the asphalt and learn what is really at stake for the future generations. To lose AF Canyon to commercial interests would be a travesty. My concern? Will my children someday ask me what it was like to be in a 'wild place'? Will there be any un-commercialized placed to take my children or grandchildren?"
My plea? Get informed, Get involved, Let your voice be heard, write those who are gathering information.
– Mark
By profession Mark is a filmmaker and works for a adventure company which is an interesting blend of commercial interests and protecting resources. Mark enjoys hiking, camping, 4×4, ham radio, backcountry skiing, rafting, downhill skiing, horseback riding, fly-fishing, raising his daughters and sleeping under the night sky. "
"